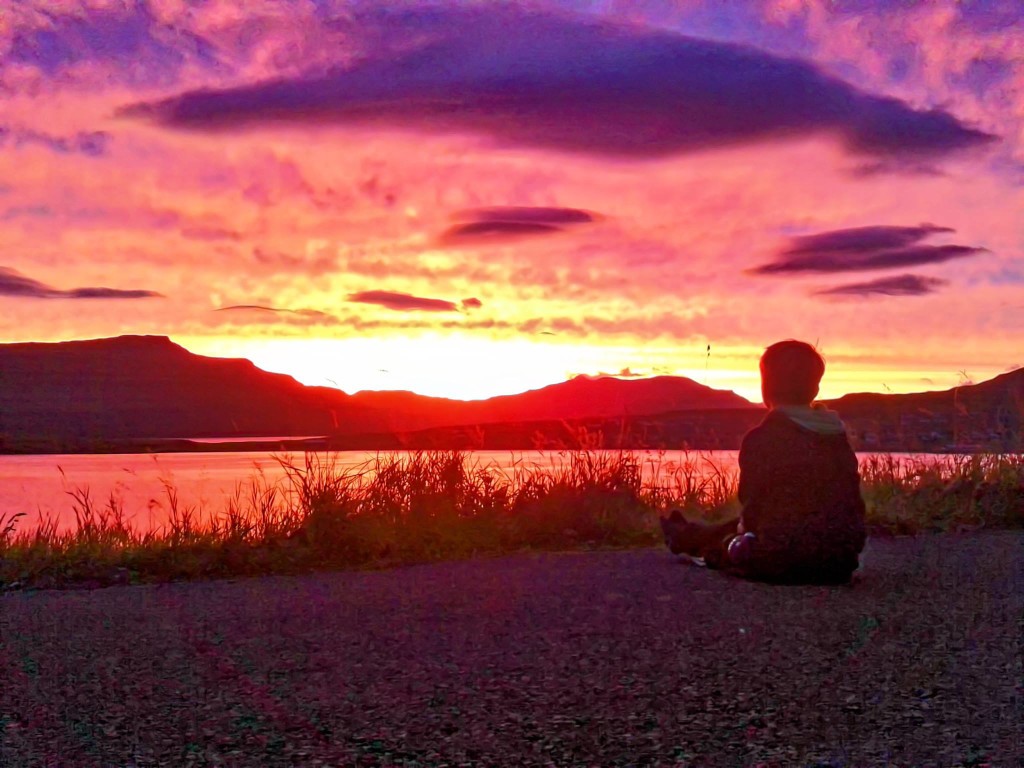 Valid question, and rest assure we talk a lot about the weather.
The Faroe islanders trust "norðmannin", the Norwegian weather forecast, when it comes to the weather. So check this link out.
http://www.yr.no/place/Faroe_Islands/Streymoy/T%C3%B3rshavn/
The snapshot above wast taken by the President of Faroe Islands Swimming Association, Mr. Rókur í Jákupsstovu on September 15. His youngest son just had to sit and enjoy the beautiful sunset.